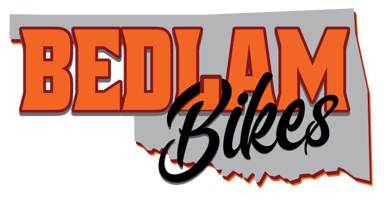 Where do your Oklahoma football loyalties lie?
Are you team

"Boomer Sooner"

or team

"Pistols Firing?"
Choose from the dropdown menu and enter to win your favorite collegiate team bike, compliments of Law Tigers, Fort Thunder Harley-Davidson and South Side Sleds.
The lucky winners will be chosen LIVE at Boone Pickens Stadium during the Bedlam game on 11/4/23.
For more than 20 years, riders have trusted Law Tigers to be by their side every step of the way in an accident injury case. We're here to help you 24/7. Call 1-888-863-7216 for a free case evaluation. At Law Tigers, we're committed to protecting riders.
©2023 Law Tigers. All rights reserved.
* Law Tigers is a national association of independent law firms in various states that represent motorcycle riders. This is a paid advertisement for a network (national association) of independent law firms in various states who are members of the American Association of Motorcycle Injury Lawyers. Law Tigers does not endorse specific lawyers or function as a referral service. Law Tigers is a qualifying provider service in Florida. Calls to the Law Tigers phone number are automatically routed to the member lawyers admitted to practice law in the jurisdiction of the caller. Law Tigers is not affiliated with any government or nonprofit entity. No legal fees are shared with Law Tigers, members do not pay for leads, and Law Tigers does not and cannot establish an attorney/client relationship between any prospective client and member law firm. No representation is made that the quality of the legal services to be performed is greater than the quality of legal services performed by other lawyers. Past results are not guaranteed of future outcomes, every case is different. Each client remains liable for costs, regardless of outcome. Terms of Use.